Venus Factor PLR Content Starter Kit
Hook readers on Venus Factor for $80+ commissions.
Hello fellow Affiliate Marketer!
One of the biggest pains in the world of affiliate marketing is the competition. It's hard to stand out in an extremely competitive niche. That's because the big marketers have already covered all of the major sources of traffic, including Facebook ads, Bing ads and SEO.
In order to have a chance, you have to try a different approach.
My name is Kinya. I've been on the Venus Factor diet. I know it inside and out. That's why I created this product: to help you get the edge you need in order to make bank promoting one of Clickbank's most popular Clickbank products.
Introducing the Venus Factor PLR Starter Kit
These five professionally-written PLR articles are designed to help you promote Venus Factor, the #2 most-popular health product on Clickbank as of October, 2015. Each article warms the reader up to a different part of the product and gets him or her from "browsing mode" into "buying mode". When the reader turns into a customer, the average sale is $37, and the average rebill amount is over $50. View the stats below.
When you're competing against other affiliates, providing value to the user is far more important than simply selling a product. These PLR articles were created to promote the concepts behind Venus Factor rather than promote the product outright. You can add or remove any part(s) of the articles for your own purposes and use them in conjunction with any other material you choose. These articles come in both .doc and .txt formats.
Article #1: Exercise & Water (817 words) – Goes over ways the reader can benefit by adding supplementary exercise activities and water sources to his or her workout regimen and diet plan.
Article #2: Tracking Progress (751 words) – Shows the reader how Venus Factor weight loss progress is tracked and gets him or her excited to see the results firsthand.
Article #3 Food 101 (913 words) – Explains the Venus Factor diet program and the different foods you can/can't eat while on it. This helps clear up the pre-sale uncertainty that every reader will have about trying a new diet, no matter how popular it is.
Article #4 General Concepts (1554 words) – Perfect for the reader who just heard of Venus Factor today. Goes over the basics and what to expect from the program.
Article #5 Community Portal (626 words) – Covers the basics of the Venus Factor support forum – most of the time, potential customers don't realize this is even an included bonus.
How to Use These PLR Articles
Depending on how you plan on sending traffic, you can use these PLR articles in one of a few different ways.
Free reports: Anyone who opts in for these reports is going to be a hot weight loss lead who you can market to over and over again.
Landing pages: Use the PLR articles as support pieces for a landing page. If a reader wants to learn more before committing to the purchase, your articles will be there to do the job.
Websites promoted with SEO: Rewrite the articles so they pass Copyscape, optimize them for relevant keywords, and you'll have a professionally-written piece of content to rank for and drive sales from.
Anything else: The rights are listed below. Get creative – as long as you can send traffic, the product (Venus Factor) will sell itself. There's a reason why it's so popular amongst affiliates – with a gravity of over 200, it's been shown to convert, plain and simple.
PLR Rights
You can do anything with these items except:
[NO]

Use my name on them
[NO]

Sell/Give away on your membership site
[NO]

Sell/Give away PLR/RR/MMR rights to anyone
Additional Materials
These PLR articles can be used effectively by themselves. After purchase, you'll be asked if you'd like to download the entire promo pack. From a landing page to email swipe files to promo material, everything related to Venus Factor is in there. But you'll learn more after download – click below to get started.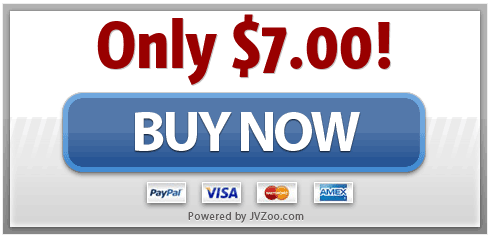 Refund Policy
Due to the nature of PLR content, there is a strict
no refund

policy on this product.

If you have any questions or problems, please don't hesitate to contact me. I will get back to you ASAP.

Thank you, and best wishes,
Kinya